It's hard to mistake the familiar aroma of Sweet Orange essential oil!
I find myself smiling every time I breathe it in. Sweet Orange (Citrus sinensis) has such a bright, fresh scent that reminds me of warm summer days, feeling happy and healthy, and the sense that anything is possible.
In this Spotlight, I'll share some of the many ways you can use Sweet Orange essential oil, including a recipe for kitchen and bathroom cleaner that actually makes cleaning fun . . . or at least more "sweet!"
---
Use Sweet Orange essential oil to ease tension.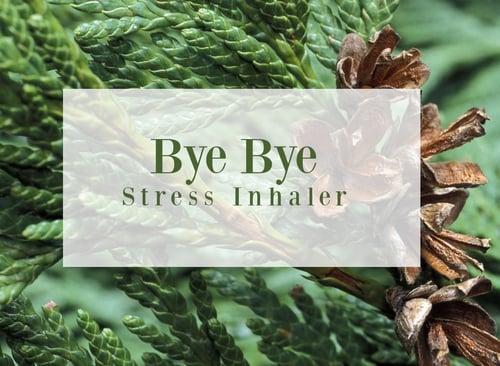 Tension, both physical and emotional, just seems to melt away under Orange's sunny glow. Got the blues? Use some Orange! (Haha, I love saying that!) It helps everything flow more smoothly. I love Orange in blends that encourage digestion, relaxation, optimistic energy, clear thoughts, and overall health and happiness.
Orange is a great reassuring sidekick. You can keep it with you all the time by making an Aromatherapy inhaler:
Ingredients
• 5 drops Orange (Citrus sinensis)
• 3 drops Frankincense (Boswellia carterii)
• 2 drops Cedarwood (Juniperus virginiana)
If you've never used an Aromatherapy inhaler before, don't worry—it's simple! I made a video to show you how.
---
Another way Sweet Orange can help you relax is by helping you release muscle tension.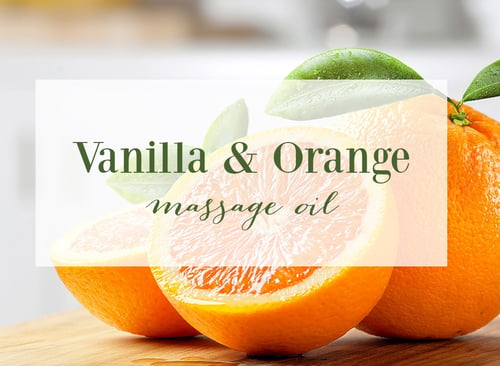 If you've been sitting too long at a desk and your shoulders and neck are tight, Sweet Orange would be the friend who comes up behind you to massage your shoulders.
One of my favorite massage oil recipes calls for vanilla-infused jojoba—jojoba that's been steeped with vanilla oleoresin. After a few weeks, the jojoba smells just like vanilla. It's so decadent! (You can make this blend with me step by step in this YouTube video.)
Ingredients
• 2 oz (60 ml) vanilla-infused jojoba (Simmondsia chinensis)
• 20 drops Orange essential oil (Citrus sinensis)
Blend the two oils in a 2 oz (60 ml) PET plastic bottle with a flip top. If you love this massage oil as much as I do, you can easily increase the recipe to make more. (I usually make 2 to 4 oz/120 ml each time.)
You can make your own vanilla-infused jojoba at home! Learn how in this blog post.
---
Use Sweet Orange essential oil to support your immune system.
Natural cleaning products are one of the ways I use citrus essential oils in my daily life for immune support. Natural recipes help support my immunity in two ways:
1. I am inhaling natural, pure oils as I clean.
2. I am not inhaling toxic chemical cleaners!
Here's a recipe that can clean all kitchen and bathroom surfaces.
Kitchen and Bathroom Cleaner
Ingredients
• 14 oz (420 ml) water
• 2 oz (60 ml) white vinegar
• 20 drops Lemon (Citrus limon)
• 20 drops Orange (Citrus sinensis)
• 20 drops Grapefruit (Citrus paradisi)
Directions
Blend your water, white vinegar, and essential oils in a 16 oz (1 pint) spray bottle. Spray freely and wipe with a towel or sponge. Please note that the shelf life for this cleanser is a few weeks.
---
Sweet Orange essential oil brings summer warmth during winter months.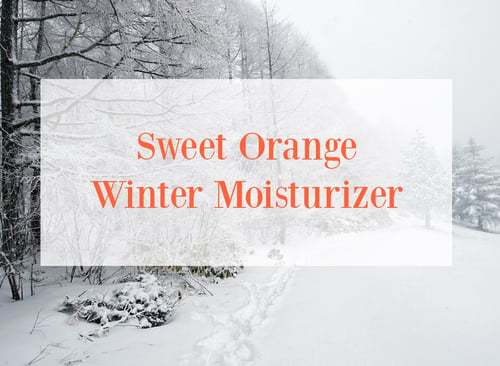 Sweet Orange essential oil has such a bright, summery aroma . . . and I love using it in the winter. (Of course you can use it any time of year)!
One of my favorite winter moisturizer blends is made with Sweet Orange and Cardamom essential oils in a base of coconut oil. The aroma is spicy, warm, sweet, and tropical. This is such a comforting, cozy, uplifting blend (perfect for this time of year).
Sweet Orange Winter Moisturizer
Ingredients
• 1 oz (28 g) coconut oil (Cocos nucifera)
• 6 drops Sweet Orange essential oil (Citrus sinensis)
• 6 drops Cardamom essential oil (Elettaria cardamomum)
Directions
Just put your coconut oil in a PET plastic jar or bottle, then stir in your essential oils. You're done!
I use raw, unrefined coconut oil, which helps to relieve dryness, itching, and irritated skin (including chronic conditions).
A little bit of this moisturizer goes a long way! Dab a bit on your finger, and you'll see it spreads almost all over one arm. You can also use a bit as a protective hair moisturizer, but be sure to start small—if you use too much, you'll have to wash your hair all over again.
You can see the consistency of this blend (and how to make it!) in a video I made of the recipe.
If you're curious about Cardamom, you can read more here (this link also has a recipe to get you through cold and flu season).
---
Use Sweet Orange essential oil to uplift and relax, all at the same time.
Orange essential oil is special in that it is both uplifting and relaxing at the same time. It's right at home in blends meant to perk you up, and equally comfortable in blends that help you slip off to sleep.
I use it in room sprays and linen sprays. It brightens and opens rooms, and wraps warmly around me in bed.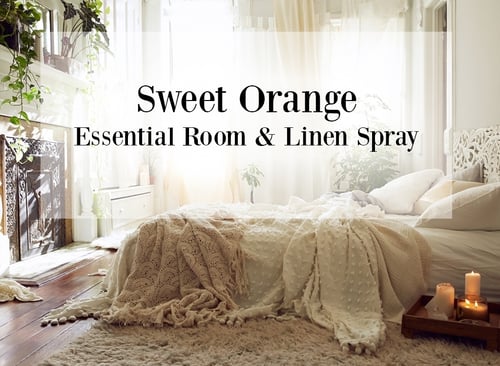 Sweet Orange Essential Room and Linen Spray
Ingredients
• 1 oz (30 ml) water
• 5 drops Orange (Citrus sinensis)
• 5 drops Frankincense (Boswellia carterii)
• 2 drops Neroli (Citrus aurantium var. amara)
I call this a linen spray, but there are so many ways you can use it! Here are a few ideas:
• Spray your sheets with it before bed. (Cuddling up in sheets spritzed with essential oils is so luxurious!)
• Take it with you when you travel. Spritz the hotel room and bed with it—it makes a hotel room so much more comforting.
• Use it as an upholstery, curtain, and even a carpet spray to freshen up the scent and add some ambience to any room.
I'm a big fan of linen sprays! You can find another of my favorite recipes (with Vetiver essential oil!) here.
---
Did you love these Orange recipes?
Want to use Orange more effectively in your own blends? I created a two-hour in-depth study of Orange essential oil that you'll love! It's called the Orange Spotlight Webinar.
Taking the five recipes in this Spotlight, the webinar focuses on all things Orange—how it's produced, its therapeutic effects, its chemistry, the safety concerns associated with it, and so much more. Here are a few things you'll learn:
The 5 ways Orange can shine in your blends
How the other 6 oils in the recipes work with Orange: Frankincense, Cedarwood, Lemon, Grapefruit, Cardamom, and Neroli.
The 1 reason Orange is so good at everything it does, from helping you relax to cleaning your kitchen (the same reason makes it good at both!)
This two-hour immersion study into a single essential oil is a great way to deepen your knowledge about it in a way that fits into your schedule. Understanding Orange on this level will help you use it with more confidence to create specific benefits with your blends—benefits you may not have thought of before!
Click here to learn more and register!
---
Subscribe to the Aromahead Blog
Get notified when we post a new Essential Oil Spotlight
By subscribing you agree to accept emails from Aromahead Institute.
Topics: orange, orange essential oil, how to use orange essential oil, orange essential oil uses