You can think of Cypress like a friend holding your hand as you walk through a storm.
Transition can take a lot out of us (even if the change we're experiencing is positive). When everything around us is shifting, it helps to have some point of stability to keep us anchored.
This is what Cypress essential oil can provide.
It has a very centering, stabilizing presence, and is helpful during any kind of change—such as menopause, moving, changing jobs, or going through more difficult transition (such as the end of a relationship).



---
Use Cypress to start your day peacefully.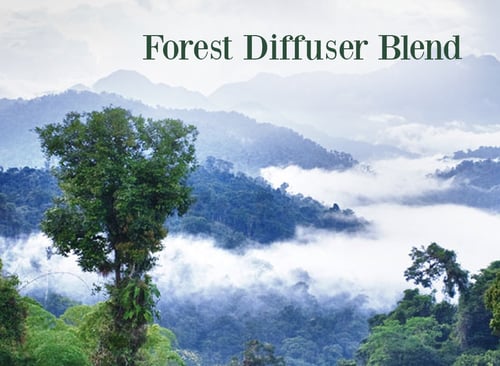 I suggest using Cypress during a morning ritual, which can help you check in with yourself and set the tone for the rest of your day.
Your morning ritual doesn't have to take a lot of time. It can be 10 minutes or half an hour. You can write, stretch, meditate—anything that helps you connect with yourself. I like to diffuse essential oils or burn incense each morning.
Here's a blend that smells amazing both diffused and burned with incense:
My Friend Cypress Diffuser Blend
40 drops Cypress (Cupressus sempervirens)
20 drops Black Spruce (Picea mariana)
20 drops Orange (Citrus sinensis)
You can either add these oils to four sticks of incense, or (if you want to diffuse them) put them in a 5 ml amber stock bottle. You should get about eight diffuser sessions out of it (diffusing about 10 drops of oil each time).
Remember to nurture yourself through transition. It's so good for you—and it can help you show up for others in your life in a more complete way.
---
Cypress essential oil helps keep your energy flowing in a healthy way, so it doesn't get stuck.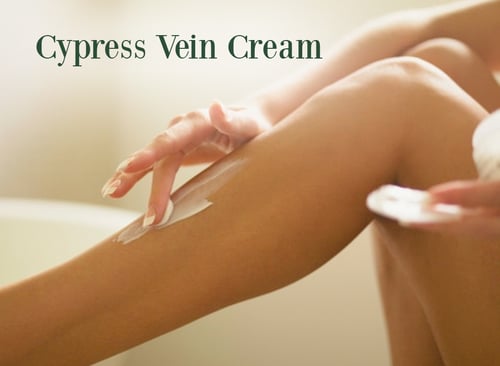 Emotionally, this means it helps you move smoothly through change. Physically, it's a good tonic for the circulation system, and helps reduce inflammation.
In Aromatherapy for Healing the Spirit, Gabriel Mojay says, "the principal action of Cypress oil is to enliven and regulate the flow of blood. Part of this action depends upon its restorative, toning effect on the veins, a by-product of its overall astringent quality."
I've had great luck using Cypress in blends for varicose veins!
Cypress Vein Cream
1 oz (30 ml) unscented cream
10 drops Cypress (Cupressus sempervirens)
5 drops Lemon (Citrus limon)
3 drops Rosemary ct. camphor (Rosmarinus officinalis ct. camphor)
You can use your favorite unscented body cream, or make your own. I have a great recipe for body butter you can use here. Go ahead and apply it daily (even several times a day).
For children between 5 and 12 years old, seniors, or an elderly person in poor health, reduce the amount of essential oil to these amounts:
3 drops Cypress (Cupressus sempervirens)
2 drops Lemon (Citrus limon)
1 drop Rosemary ct. camphor (Rosmarinus officinalis camphor)
For both the kids' and adults' versions, I recommend making a fresh jar of this body cream every few weeks. Natural cream is not made with preservatives.
---
Cypress essential oil is the perfect ingredient for natural deodorant.
Even when we're talking about stress-induced perspiration, Cypress is cooling, calming, and helps dry up moisture.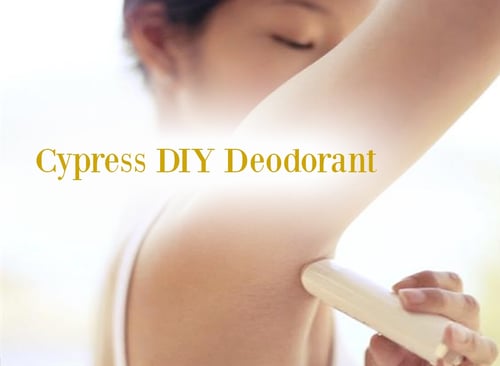 In Aromatherapy for Healing the Spirit, Gabriel Mojay says, "Cypress oil's cool, astringent nature helps to reduce excessive perspiration, making it a useful and effective deodorant for sweaty feet." (I just love Gabriel's book!)
There are a lot of different ways to make your own deodorant. In this blog post, I share a popular recipe for a solid deodorant stick using 1 oz (28 gm) beeswax, and 3 oz (90 ml) jojoba. But the real magic comes from the essential oils you blend into the deodorant!
Here's an excellent blend with Cypress. For every 1 oz (28 g) of deodorant, add:
6 drops Cypress (Cupressus sempervirens)
4 drops Grapefruit (Citrus paradisi)
The deodorant recipe in the blog post makes 4 oz (112 g), so if you're making the full amount, you would add 24 drops of Cypress, and 16 drops of Grapefruit.
I have other essential oil blend suggestions in the recipe, but this one is a current favorite—it smells like a citrus forest! (And so will you!)
---
Add Cypress to blends for sinus congestion relief.

If Cypress essential oil could pick you up and just carry you away from a cold or sinus infection, it would.
It does the next best thing—it provides relief from congestion and offers emotional comfort to move you through a respiratory issue quickly.
To recover from sinus congestion, I recommend doing a steam three to five times a day.
First, make a stock blend of sinus-friendly essential oils, putting them in a 5 ml glass orifice reducer bottle. You're only going to use 1 drop when you steam, and combining the essential oils means you'll get the benefits of each oil in a single drop.
Sinus Congestion Relief Stock Blend
25 drops Cypress (Cupressus sempervirens)
25 drops Eucalyptus (Eucalyptus radiata)
25 drops Tea Tree (Melaleuca alternifolia)
To do a steam, get a bowl of steaming (not boiling) water. I like to use a soup bowl. Add just 1 drop of your stock blend to the water, then close your eyes and lean over the bowl to breathe in the steam. You can drape a towel over your head and create a tent to keep the steam inside! (I think this is even more effective!) Here's a video of a steam in action.
If you accidentally get more than 1 drop in the water, set that bowl aside and let it diffuse into the air. Start with a fresh bowl of steaming water, and try again. The essential oils are very healing, but using too much can actually lead to more congestion.
---
Cypress for muscle cramps and tension.
Muscle cramps and blue moods often show up together. Cypress essential oil can ease you through both.
It's good for soothing sore feelings and sore muscles at the same time.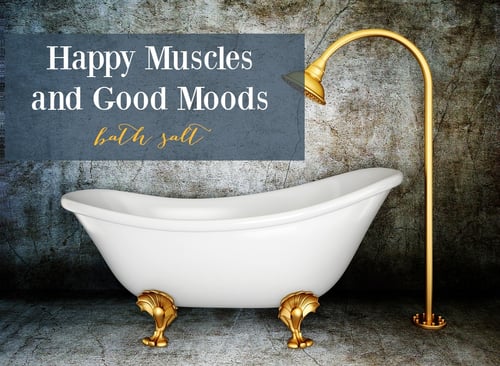 That's why I decided to create a bath salt blend with Cypress essential oil—to combine its supportive presence with the comfort of a warm bath. (If you've never taken a warm bath when you're having muscle cramps, I highly recommend it!)
Happy Muscles and Good Moods Bath Salt
1 oz (28 gm) Epsom salts
3 drops Cypress (Cupressus sempervirens)
2 drops Orange (Citrus sinensis)
Making bath salts with essential oils is easy! All you have to do is find a container you like (a glass container for leftovers works for me), fill it with your salts, and then stir your essential oils right into the salt. Sometimes I snap the lid on the container and shake it up, to distribute the oils further.
Epsom salt is a good choice for this blend because it's helpful for sore muscles, but you can use any natural salt you like. This is enough for one bath, so you can see if you like it before you make more.
---
Get to know Cypress.
You'll find it shares some commonalities with other tree oils, such as Cedarwood and Siberian Fir. For example, Cypress is wonderful for respiratory support. And yet it has a very distinctive personality, being a beautiful ally during transition and getting your energy moving in a nurturing way.
To learn more about other

essential oils

, visit our Essential Oil Spotlights page.
---
Subscribe to the Aromahead Blog
Get notified when we post a new Essential Oil Spotlight
By subscribing you agree to accept emails from Aromahead Institute.
Topics: cypress, how to use cypress, cypress essential oil, how to use cypress essential oil, cypress uses, cypress essential oil uses