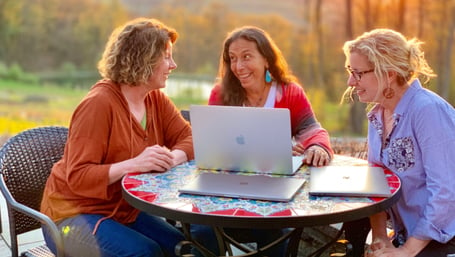 Welcome to the Aromahead Blog!
Pour yourself a cup of tea and settle in for some great reading! On the Aromahead blog we talk about:
Essential oils.
The exciting world of aroma chemistry.
Medicinal uses for essential oils.
Recipes for making your own body care and green cleaning products.
Business tips for Aromatherapists.
Our graduates and their businesses.
Essential oils distillers and our travels to meet them, and plenty more!
Want to get started with a
free online class
? Click this link:
Introduction to Essential Oils

If you like being part of our blog community and want to learn more, please subscribe to our blog and check out
Aromahead Institute
. Aromahead Institute offers a range of dynamic, engaging
online classes
you can take from any location and on your own schedule.
Whether you're reading the blog, or participating in classes, you're part of an amazing community of people as passionate as you about aromatherapy and essential oils. So come on in, make friends and have fun!