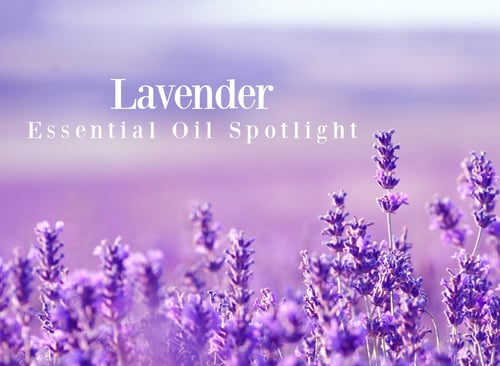 Lavender (Lavandula angustifolia)

Lavender is probably the most famous essential oil for relaxation and soothing nerves . . . if not the most famous essential oil hands down!
That's because it's gentle, and so good for a wide range of issues.


In Lavender's Essential Oil Spotlight, I'll share ways to use it for
Soothing children's anxiety
Relaxation
Freshening up the bathroom
Ease tension in sore muscles
Support skin (even sensitive skin)
And more!
Emotionally, Lavender essential oil is good for "calming the mind, comforting feelings and alleviating fears, while it is uplifting and revives the spirits." (That's from Salvatore Battaglia's excellent book, The Complete Guide to Aromatherapy.)
Lavender brings that special touch to each of the recipes in this Spotlight. I hope you love them!


---
Use Lavender Essential Oil to Help Kids Stay Calm & Collected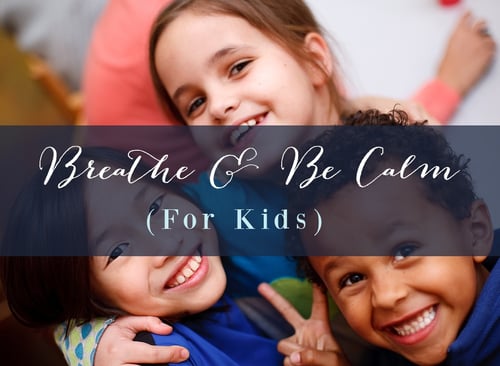 Lavender may be powerful, but it's also very gentle, and it's one of the oils I trust the most in blends for children.
Here's an Aromatherapy inhaler recipe for kids (over five years old) who experience anxiety.

Breathe & Be Calm (for kids!)
• 2 drops Lavender (Lavandula angustifolia)
• 3 drops Cedarwood (Juniperus virginiana)
• 2 drops Tangerine (Citrus tangerina)
Want a version for grown-ups?

Breathe & Be Calm (for grown-ups!)
•
3 drops Lavender (
Lavandula angustifolia
)
•
6 drops Juniper (
Juniperus communis
)
•
6 drops
Cypress
(
Cupressus sempervirens
)
*****
Never used an Aromatherapy inhaler?
Follow the process in THIS VIDEO!
*****
I mentioned that this inhaler is great for kids over five years old. The Aromahead Approach to using essential oils for kids takes into consideration how small and responsive children's systems can be. For children younger than five years old, an inhaler held right up to their noses might be too strong and overwhelming.
I suggest either diffusing the essential oils in the room around them, or sticking with hydrosols instead. Lavender hydrosol is great for young children!


---
Lavender Essential Oil Bathroom Spray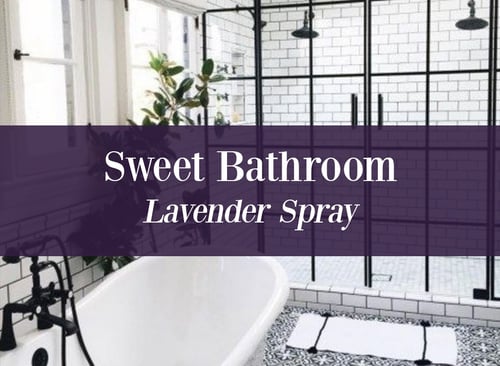 The word "Lavender" comes from the Latin word "lavare," which means "to wash."
That's because in Ancient Rome, it was used to help freshen laundry.
Lavender's scent is strong yet soothing. How strong? Well, strong enough to sweeten laundry way back when!
And it's also great in a bathroom spray, which has to have a strong sweet scent.
In this recipe, I'm blending Lavender with bright, refreshing distilled Lime essential oil for a strong, floral citrus aroma.
Sweet Bathroom Lavender Spray
1 oz (30 ml) water
10 drops Lavender (Lavandula angustifolia)
5 drops distilled Lime (Citrus aurantifolia)
You can see how I use this spray in my bathroom (and you can also see my fun faucet!) here.
Here's a tip:
Try this spray on your shower curtain and towels, so when you step into
and out of the shower, or wrap yourself up in a towel, you get a whiff of the aroma!


---
Lavender Essential Oil Sore Muscle Rub
Lavender essential oil can support our wellness and can help with a variety of issues, including muscle pain and inflammation.
This is a Lavender massage oil blend to ease tight muscles. You'll love it if you have a pulled muscle, tension in your neck or shoulders, or feel sore after working out or pushing yourself a little too hard.
Lavender Sore Muscle Rub
1 oz (30 ml) Trauma Oil
4 drops Lavender (Lavandula angustifolia)
4 drops Ho Wood (Cinnamomum camphora ct. linalol)
5 drops Bergamot Mint (Mentha citrata)
5 drops Coriander (Coriandrum sativum)

Make your blend in a 1 oz (30 ml) glass bottle.
Massage sore areas several times a day at the onset of pain. Continue until symptoms are soothed.
Trauma Oil is a wonderful carrier for pain relief blends.

Trauma Oil is olive oil infused with three healing herbs: arnica, St. John's wort, and calendula. Trauma Oil calms inflammation all by itself, and when we add essential oils we can make a variety of natural blends that are great for soothing sore muscles and joints.
The other oils in this blend (Ho Wood, Coriander, and Bergamot Mint) are all known for their pain-relieving talents, too. I think you're really going to appreciate this blend!


---
A Cocoa Lavender Body Butter (Lavender Loves Skin!)
Lavender essential oil loves skin.
It's nourishing to most skin types, is soothing to bites, burns, scrapes, and bruises, and eases irritation, such as rashes. It is antiseptic, can help calm infection, and it has some antifungal properties. It helps to reduce scars and inflammation, and promotes healthy skin.
Convinced yet?
It goes without saying that if you like Lavender essential oil, it's a great choice for body butters and body oils. Shea butter and coconut oil are popular carriers, but there are a host of less common carrier oils and butters that have amazing skin nourishing properties that pair well with Lavender essential oil, too.
Here's a recipe for body butter with some unique carriers (and qualities!)
Exotic Cocoa Lavender Body Butter
1 oz (28 g) avocado oil (Persea gratissima) – Increase skin's hydration and elastic properties
1 oz (28 g) baobab oil (Adansonia digitata) – Reduce scars and help cells regenerate
2 oz (56 g) cocoa butter (Theobroma cacao) – Full of antioxidants, excellent for mature skin
1 oz (28 g) marula oil (Sclerocarya birrea) – Promote health of skin cell membranes
1 oz (28 g) beeswax (Cera alba) – Softens skin, offers antioxidants
60 drops Lavender essential oil (Lavandula angustifolia) - good for sore muscles, keeping you centered and focused (plus all the other benefits listed above!)
Each of these carriers has more therapeutic properties than I was able to list here, so I only highlighted a few. For example, they all soothe irritation, moisturize, and they're all great for sensitive skin.
The scent of this blend is like chocolate and Lavender—just delicious!


---

Get to know Lavender with
Aromahead's Lavender Essential Oil Spotlight Class!

Taking the five recipes here in the Lavender Essential Oil Spotlight,
this webinar class focuses on Lavender's actions, its chemistry, and ways to safely use it.

Spending time with a single essential oil—learning its personality, how it behaves in different blends, and how we respond to it—is a beautiful way to develop a relationship with it. Click on the image above to learn more and sign up!
---
Subscribe to the Aromahead Blog
Get notified when we post a new Essential Oil Spotlight
By subscribing you agree to accept emails from Aromahead Institute.
Topics: Lavender essential oil, lavender, how to use lavender essential oil, how to use lavender, lavender essential oil uses