Balsam Fir (Abies balsamea)
Balsam Fir essential oil is a wonderful choice for respiratory support, achy muscles and joints, and getting your energy flowing in a positive way.
Its emotional effects are deeply supportive, too.
Its fresh, evergreen, almost sparkling scent brings out confidence and warmth, making people feel comfortable with expressing themselves, and even easing tightness in the body that might hold you back or make you feel nervous.
In Balsam Fir's Essential Oil Spotlight, I'll share ways you can use it for . . .
Body moisturizer
Muscle-soothing body butter
Massage oil for soreness and tension
An all-natural solid perfume
And more!
The aroma of Balsam Fir reminds me of being in a snowy evergreen forest on my way to a holiday party. I'm so cold . . . but so happy to be going to see friends. It's an all-over good feeling. I hope these recipes give you some of that experience!


---
Body Moisturizer with Balsam Fir Essential Oil


Balsam Fir knows that cold temperatures can be uncomfortable, especially for your nose and any tight muscles that might be feeling sore (maybe after a hike through the snow).
It wants to make sure nothing holds you back from having a great time and being your best self.
Balsam Fir essential oil will help ease achy muscles, soothe sniffles, and give you a fresh boost of energy so you can enjoy the party!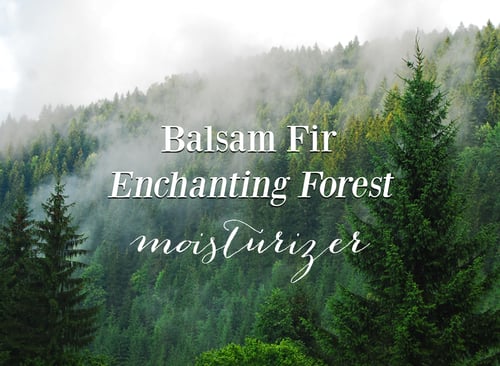 Here's a sweet recipe that pairs Balsam Fir with warm vanilla and Orange . . .
Balsam Fir Enchanting Forest Moisturizer
1 oz (30 ml) vanilla-infused jojoba (Simmondsia chinensis)
12 drops Balsam Fir (Abies balsamea)
3 drops Sweet Orange (Citrus sinensis)
Just combine your ingredients in a 1 oz (30 ml) glass bottle.
Use this blend as a daily moisturizer, or when you're feeling a little tense, tight, and sore. Focus on massaging sore muscles or areas where you carry stress, such as your shoulders or your belly.
Vanilla-infused jojoba is a really nice base for this blend.
It's just plain jojoba that's been allowed to infuse for a few weeks with either vanilla oleoresin or vanilla bean pods. After the jojoba is infused with the vanilla's aroma, the pods can be removed and we're just left with this luscious, rich scent that brings so much to our Aromatherapy blends.


---
Balsam Fir Essential Oil is Great in a Body Butter!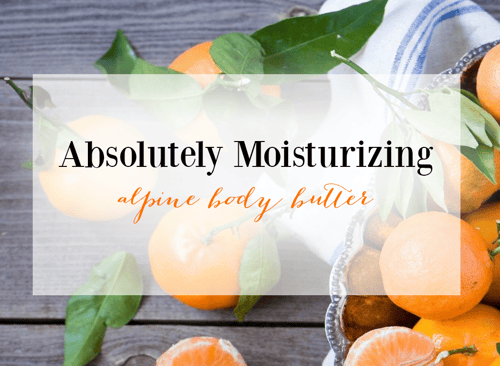 Balsam Fir has a beautiful combination of talents, able to help you feel grounded while its aroma opens your heart.
Just like a warm friend with a big personality, it makes you feel special to be who you are.
That's why it's right at home in an all-over, feel-good body moisturizer.
Absolutely Moisturizing Alpine Body Butter
1 oz (30 ml) argan oil (Argania spinosa)
5 oz (42 g) coconut oil (Cocos nucifera)
½ oz (14 g) beeswax (Cera alba)
25 drops Balsam Fir (Abies balsamea)
20 drops Balsam Copaiba (Copaifera officinalis)
15 drops Tangerine (Citrus tangerina)
Directions
You'll need a 4 oz (120 ml) glass jar for this blend.
Melt your beeswax in your Pyrex "double boiler." (Put a Pyrex measuring cup in a soup pot that's 1/4 full of gently boiling water.)
Add the coconut oil.
Add the argan oil.
Stir gently with a glass stir rod and remove the blend from heat.
Add your essential oils, stirring gently.
Pour your moisturizer into your 4 oz (120 ml) glass jar, and let it cool. (It won't take long!)


Wondering what this stovetop melting setup looks like?
I made a YouTube demonstration
so you can see it in action!
Once you learn this simple method of melting butters and oils together on your stove, you can get so creative making your own blends—salves, body butters, lip balms, perfumes, deodorants, and more. (We'll use it for a solid perfume later in this Spotlight.)
Now let's blend Balsam Fir essential oil with some of its fellow conifers . . .


---
Balsam Fir Massage Oil

Imagine going to meet a group of people for a relaxing retreat at an alpine ski lodge.
You've never met them before, so you're not sure if you'll get along . . . but once you meet them it's like coming home to old friends. Being with them in a setting of snow, fragrant fir trees, crackling fireplaces, and sweet warm drinks opens your heart, and you can be yourself in a big way.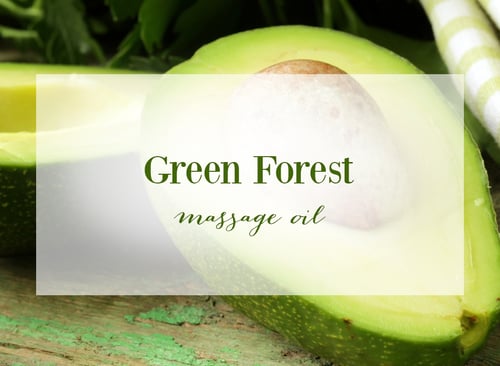 That's the feeling Balsam Fir essential oil brings to massage blends. It's comforting, exciting, and a bit mysterious all at once. It lets you "settle in and open up."
I love making massage blends that have this effect!
Here's one with Balsam Fir essential oil and two other conifers.
The combination of evergreen oils creates a beautiful "layered" effect that blends their individual aromas into a harmonious, unique scent.


Green Forest Massage Oil
2 oz (60 ml) avocado oil (Persea gratissima)
13 drops Balsam Fir (Abies balsamea)
8 drops Pinon Pine (Pinus edulis)
3 drops Siberian Fir (Abies sibirica)
Combine all your oils in a 2 oz (60 ml) glass bottle.
The avocado oil's beautiful green hue makes it the perfect carrier for this comforting foresty blend!


---
Solid Perfume with Balsam Fir Essential Oil

I've mentioned Balsam Fir's beautiful aroma several times in this Spotlight. You probably won't be surprised that I think it makes a gorgeous natural perfume!
Balsam Fir essential oil blends well with other pine aromas, florals, earthy base notes, bright citruses, resins, and of course, woody scents. Everyone loves it! You can think of it like a warm friend who hosts big parties, and makes everyone feel welcome in their home.
Beautiful Balsam Solid Perfume
2 oz (60 ml) jojoba wax (Simmondsia chinensis)
½ oz (14 g) beeswax (Cera alba)
20 drops Balsam Fir (Abies balsamea)
4 drops Jasmine (Jasminum grandiflorum)
7 drops Neroli (Citrus aurantium var. amara)
14 drops Yuzu (Citrus junos)
Directions
You'll need three 1 oz (30 ml) glass jars (the blend makes about 2.5 oz/75 ml).
First, melt your beeswax using the "double boiler" method I described above (in the body butter recipe). Fill a cooking pot about ¼ full with water and bring it to a boil. Then set a Pyrex measuring cup in the pot. You can melt your beeswax and jojoba in the Pyrex.
Once your beeswax and jojoba are melted together, remove the blend from heat and add your essential oils, stirring gently with a glass stir rod or the handle of a spoon.
Pour your perfume from the Pyrex into your glass jars. Once it's solid, use it on your wrists, neck, and anywhere you'd like to smell good!
The wonderful thing about this perfume is that it
can support your health while you wear it!
***
Balsam Fir and Yuzu are great for boosting your immune response and keeping you healthy.
Jasmine and Neroli can help your nervous system feel relaxed and your emotions feel centered.
(Not stressing out is a big part of staying healthy.)


---
Spend a little time with Balsam Fir essential oil's fresh, sparkling aroma, and see if you don't feel a little more "sparkly" yourself!
Did you love the body butter and moisturizer recipes in Balsam Fir's Essential Oil Spotlight?
Want to learn more recipes and ways to use essential oils?
You'll LOVE Aromahead's online class
"Body Butters and Lip Balms!"
Body Butters and Lip Balms is one of our most well-loved online classes—once people learn the fundamentals of making their own body butters and lip balms, the creative possibilities are endless! Make your own natural body products that offer therapeutic benefits and support your health (instead of stressing your system with harsh chemicals and other ingredients), make gifts that people will love, and empower your creativity!
---
Subscribe to the Aromahead Blog
Get notified when we post a new Essential Oil Spotlight
By subscribing you agree to accept emails from Aromahead Institute.
Topics: balsam fir essential oil, balsam Fir, how to use balsam fir essential oil, conifer essential oils, balsam fir essential oil uses